Get your Color On! Use your imagination for El Tour coloring contest
It's back and likely to be as popular as ever. It's the annual El Tour coloring contest.
It's for kids ages 3-12 who will have their entry judged in three different age categories.
The age groups are: 3-5, 6-8 and 9-12.
Get your color on!
Click here for the download of your entry: Kids Art for El Tour Web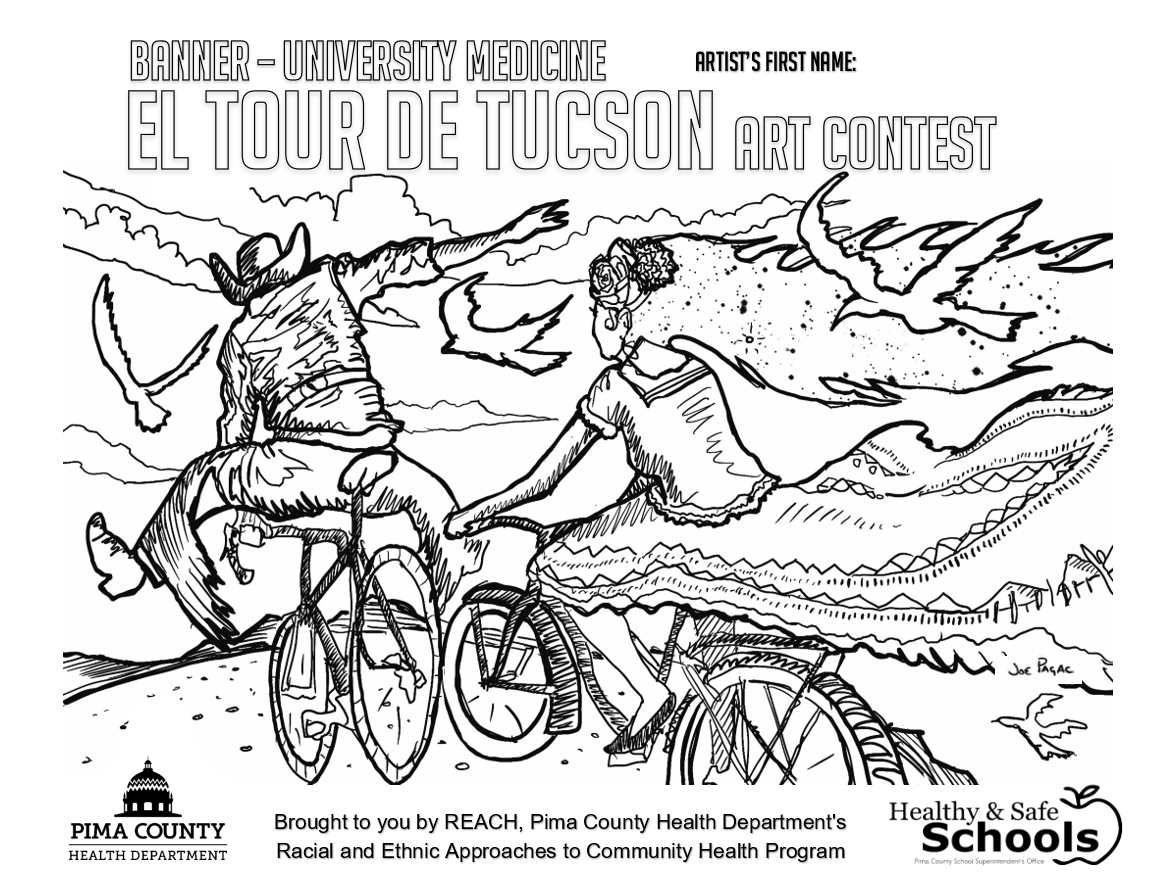 This year's contest depicts a man and a woman riding in the Sonoran Desert enjoying their ride – just as many will do this Nov. 20 when the Banner – University Medicine 38th El Tour de Tucson begins.
Deadline for entries is Nov. 1, 2021. They can be mailed to or dropped off at the El Tour office at 2609 E. Broadway, Tucson, AZ 85716.
Winners in each age group will receive a new bike. Winners will be announced at the Let's Ride Children's Bike Clinic at Armory Park on Friday, Nov. 19. The artwork will be displayed at the Children's Museum in downtown Tucson leading up to El Tour.
The contest is brought to you by REACH, Pima County Health Department's Racial and Ethnic Approaches to Community Health Program.
Good luck and happy coloring!
You can also find the coloring contest poster from the Arizona Daily Star's Caliente and Bear Essential News.