Giving Thanks: Banner gets a rider/cyclist through the love of a mother
Renee Hollis is a strong, grateful mom. Emphasis on strong … grateful … and mom.
Because of the three – and likely more – she is going to ride in the 40th El Tour de Tucson in honor of her son and for Banner – University Medicine. She loves and adores her son, Dillon, and is grateful to Banner for taking care of him while he was ill when he was living in Tucson three years ago.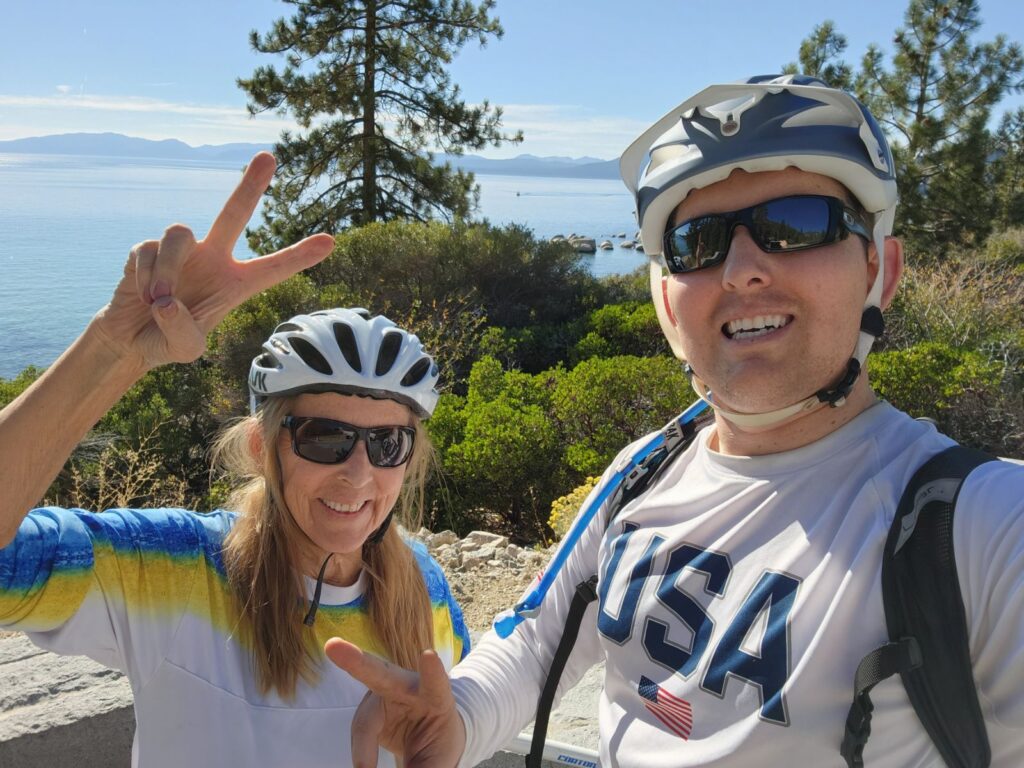 She'll pay it forward by pedaling forward.
First, Renee is a "semi-serious" cyclists who has ridden for causes like "breast cancer, MS and several different things," she said.
But, since she and her son went through their "life-changing experience" one that "scared them to death, of course" she will be riding for Banner.
Her son was diagnosed with Stage 4 brain cancer. That was three years ago when he was 34 years old.
"They gave amazing treatment and surgeries and had great follow-ups," Renee said. "And we did this going through the hardest time of our lives."
Once she heard Banner was the primary sponsor of El Tour de Tucson she promised herself she'd ride for them.
"They saved my son's life," she said. "They have amazing surgeons everywhere – Dr. (Michael) Lemole (Jr.) and his history of working with Gabby Giffords. I just felt like we were just so blessed. This was something that meant so much to me. I'm doing it and it's good because it challenges me to stay more active."
She'll be 67 this year; and thankfully, her son is 37.
Things have also changed for her son. After being told he was cancer-free in 2021, it has since returned. They are now living in Truckee, California. And he receives treatment there, and now works a limited amount for his mom.
"He's healing and getting well, but his dreams are to work with cancer patients, kids or people who are going through things like he is," she said. "Either as a volunteer or not. He can give a lot."
Still, "he is doing amazing. He's the most positive outgoing kind of a guy," said.
She has been there for his rehabilitation along the way, of course, cycling back then. He was more of a mountain biker than a street cyclist, but a cyclist nonetheless.
"I do more serious, long-distancing riding," she said.
She'll use her cycling experience to help raise money for Banner and its cause. A website will be built, and money will be raised.
"I'm so excited," she said, adding she hasn't been on the bike much given all that has occurred. "But I'm not intimidated by it. Maybe a little by the 100-mile so I signed up for the (62-miler). I can probably do the 100 but I don't want to push myself, thinking I'm 40 (years old) when I'm not."
But she is determined and will ride for Banner. We applaud her and Dillon.