MADD joins El Tour; mission is to help make roads safe and No More Victims
Here at El Tour de Tucson and Perimeter Bicycling we like to have a good time but with safety being paramount. It's extremely important, particularly when we have an event that shares the roads with other cyclists and motorists.
Mothers Against Drunk Drivers has the same philosophy. Safety is No. 1.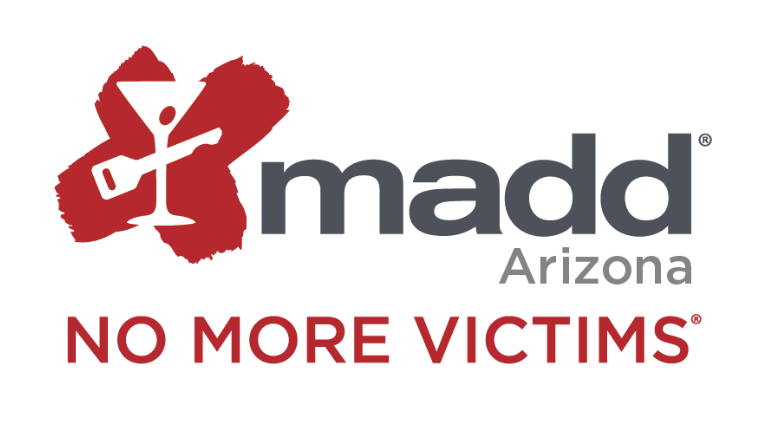 "Our mission is to have safe roads and a future with No More Victims, and the unique thing about our organization is that our cause is 100 percent preventable," said Rebecca Sustayta, Manager of Victim Services for Arizona, referring to preventing accidents.  "But it takes every single person every single day  to help us reach this goal and make sure people do not get behind the wheel of a car when under any type of impairment.
"We like to say we are not an organization that's against drinking – as long as they are of legal drinking age – for those who like to go out. If you like to go out and drink with your friends and family, we are not against that, but we just want people to have a plan. If you can't afford a good safe ride home, make a different plan. Having a plan is more important to figure out first before deciding where you're gonna go if your plans include alcohol."
Be responsible.
El Tour encourages that from cyclists as well.
MADD will be attempting to get cyclists to ride for its team on Nov. 18 in the 40th El Tour. This is MADD's first time with El Tour and found it to be the perfect fit, with one of the reasons being the aforementioned road safety.
In Arizona, MADD has about 500 members, which includes victims, survivors, and their family members. That does not include the thousands of people the organization speaks to yearly.
"We are pretty far and wide in our reach, serving the entire state of Arizona" she said.
To join MADD for El Tour visit its webpage here at: https://www.pledgereg.com/mothers-against-drunk-driving-madd-arizona