Holualoa Companies on El Tour de Tucson: "Pure and simple, it's a great event'
Holualoa Companies has been a big part of El Tour de Tucson and Perimeter Bicycling for more years than most of our great sponsors.
Whether it was being a title sponsor for El Tour de Mesa for a number of years or a general sponsor for anything involving El Tour. They are family. That's how strongly we feel about Mike Kasser and Holualoa Companies.
This year they are back – again – and are sponsors of our Prologue Camp, one where some of the world's best and acclaimed cyclists will be in town to tutor/mentor cyclist just before El Tour.
Names like Bob Roll, George Hincapie, Kristin Armstrong, Christian Vande Velde, Mari Holden, Rahsaan Bahati, Bobby Julich and Jens Voigt will be here to take part in the event.
Holualoa Companies is proud to be part of it and the event.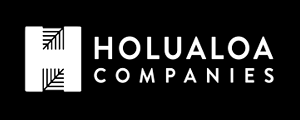 "Pure and simple, it's a great event that brings cyclists in from all over and is a great boost to our economy," said Michael Kasser, Founder and Chairman Tucson.
We couldn't agree more.  And you know if Holualoa Companies is involved it IS important. Just as they've been throughout the years. Kasser & Company has long held a great love for those involved in El Tour – from founder to board members and beyond. And to today's organizers.
"I have good memories of Richard Debernardis and Charlie Bowles and all the wonderful volunteers," Kasser said.
He also has great memories of being on the bike, as well, but has off of it long enough not to be ready to ride in the event this year. But, someone he loves will.
"I have been off my bike for the last five years," he said. "Nevertheless, my wife, Beth, is doing it again (for the nth time)!"
We look forward to seeing her and everyone involved as it pertains to the Prologue and Holualoa Companies. Thanks for being part of it, again.