Kiernan's Kindness: helping the the community through the power of therapy animals
Kiernan's Kindness wants to share the love – to everyone who needs it. And, well, doesn't everyone? That's why Kiernan's Kindness exists – and is here in Tucson – to help others.
Kiernan's Kindness knows the "powers that therapy animals provide."
Kiernan's Kindness will be one of the nearly 50 non-profit partners in the Banner – University Medicine 38th El Tour de Tucson this year on Nov. 20, 2021. They are here to spread their message and raise money for their great cause.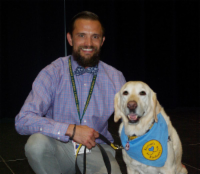 "Living in Tucson for a very long time, I have always looked up to those that have ridden and wanted to ride in El Tour de Tucson," said Jeremy Brown, a founding board member for the nonprofit. "Helping raise money for therapy animals and exercising at the same time."
Jeremy is riding the 57-mile to help benefit Kiernan's Kindness "in hopes to push myself to new boundaries. Kiernan's Kindness has been a huge part of my life and any way I can give back is important to me! My goal is to bring in $1,000 to help Kiernan's Kindness continue to grow and prosper."
Dom Coppolo is helping out, too. The longtime athlete – a triathlete, no less – will be riding in El Tour again. Coppolo cycles "quite a bit" and trains year around. "It's an incredible event that gives back to the community," he said of El Tour. "I love that they provide so much funding for so many non-profit organizations."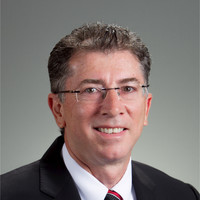 Coppolo said he rides for Kiernan's Kindness because he loves the therapy dogs and "it's just a great organization that does a lot of good for the people."
Kiernan's Kinds helps both young and old. It's here to help.
"We believe all seniors should live a life to the fullest," said Aimee Graves, CEO of Kiernan's Kindness. "But poor health and lack of mobility can get in the way. Many of our elders in southern Arizona are socially isolated and lonely, our therapy dog teams offer seniors, regular socialization, the gift of touch from a certified therapy dog, companionship and pure light-hearted fun."
Additionally, "We believe all children should have access to early literacy opportunities. But many children don't have access to books, or someone to sit with them while they learn to read or hear about stories that spark the imagination. Many of the kids in Southern Arizona benefit from having safe adults around them to help them learn to read. One way Kiernan's Kindness is promoting early literacy is by sending our trained therapy dog teams into schools and other institutions to offer our Read-to-a-Dog Program."
If you are interested in riding for Kiernan's Kindness visit: Kiernan's Kindness, Inc. (pledgereg.com) to register.
Kiernan's Kindness volunteers are ready to visit your facility! If you're interested in the therapy program,call Aimee Graves at 520-971-7247, or email her at agraves@KiernansKindness.org.