KXCI, like El Tour, has been around 40 years and has a big impact on the community
Stephanie Engs rattled off the list of cyclists KXCI will have riding for El Tour de Tucson on Nov. 18.
"One, two, three … 15, 16, 17, 18, 19 … that's awesome," she said, with a slight scream and big smile. "We hope to get more. That's one of the reasons why we are here (at the annual Loop de Loop)."
It's easily the most cyclists they've had through the years as a non-profit partner. Last year, they had just 10. And the first year they had eight.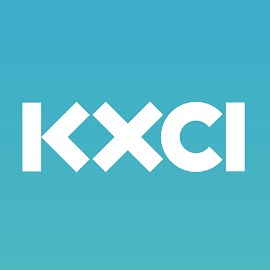 They hope to raise money for their programing for KXCI, Tucson's community-based non-profit radio station. Last year, they raised $10,000 to help KXCI.
They've been around a long time. In fact, just as long as El Tour has been around – 40 years!
"I think we're connected to different parts of the cycling community in a lot of different ways," said Engs, director of education and community engagement/host. "We do Pedaling the Pueblo with Living Streets Alliance, so we connect that way. We are with El Tour (as a non-profit partner). El Tour has been here 40 years, we have been here 40 years as part of fabric of our community. It's great to be involved."
According to KXCI, it is a diverse, independent, and community-based radio station serving Tucson and Southern Arizona. Founded in 1983, KXCI is committed to connecting the communities of Tucson and Southern Arizona to each other and the world with informative, engaging, and creative community-based programming.
Eng considers El Tour to be neighbors, given they have an office downtown and El Tour starts and ends downtown.
"Our purpose is to connect people and engage people in our community and around the world through informative programming," Engs said. "You can do that by live streaming KXCI.org. We do that for different music programs. We have music mixes throughout the day, and then our specialty shows at night. We (also) have a lot of different short-form programs made by people in the Tucson community with a range of different topics."
Want to ride for them? Help them raise funds? Visit: https://kxci.org/ride-with-kxci/