Pace Ranch: Ideal Place to Prepare for El Tour; Enjoy Southern Arizona Cycling
Want to go to a place where you can get your cycling groove back? Or at least started? Well, Tucson has that place.
Of course, Tucson has that place in as much as Southern Arizona is one of the premier destinations for cycling in the United States and beyond.
It's the brainchild of Pam Alexander, a well-known cycling enthusiast and entrepreneur, who has assistance from Jimmy Riccitello, the place's general manager, and a host of top-notch cyclists.
"I share her passions for all this," Riccitello said. "I'm the guy who will go out and ride with people and provide guidance and support, if and, when it's necessary. In creating this, we always talked about what Tucson has to offer (to cyclists)."
Pace Ranch is a sponsor and strong supporter of El Tour de Tucson and is gearing up for the Banner – University Medicine El Tour de Tucson. Pace Ranch camps – and those who stay in non-camp settings – can be introduced to the newish route and Tucson.
"It gives people a head start on where to stay (locally) and what to expect," he said. "Tucson is a cycling destination spot."
El Tour knows of what he speaks.
"It's great to have Pace Ranch on board," said TJ Juskiewicz, El Tour's executive director. "What's good for cycling in Southern Arizona is good for us at El Tour."
Riccitello is a longtime rider in El Tour, winning it on a tandem in the mid-1980s. Pace Ranch is a new passion.
"The mission is to support Tucson's cycling cachet in anyway shape or form," said Riccitello. "And that means by hosting camps to introduce people to our wonderful area."
Pace Ranch will hold camps – yet to officially kick off given the COVID-19 restrictions – that are expected to last throughout the summer and all the way through El Tour's originally scheduled event in November.
"We hope to support (non-profit) types that need a place to base their training out of," Riccitello said.
He said it is a multifaceted place, where novices and experts alike can enjoy cycling in great weather under the guidance of respected cyclists from the area.
"It's for anybody and everybody who likes bikes – street, dirt, gravel – all of it," he said. "Tucson has so much to offer."
Pace Ranch is here to facilitate cyclists and help them develop into better cyclists. It's ideal for young cycling development teams that would benefit from guidance.
And it's for "those who visit Tucson and need support for their organization. "We'd go out and support it," he said, "and that's via SAG and also from a guide aspect. We want to make their stay in Tucson as awesome as possible."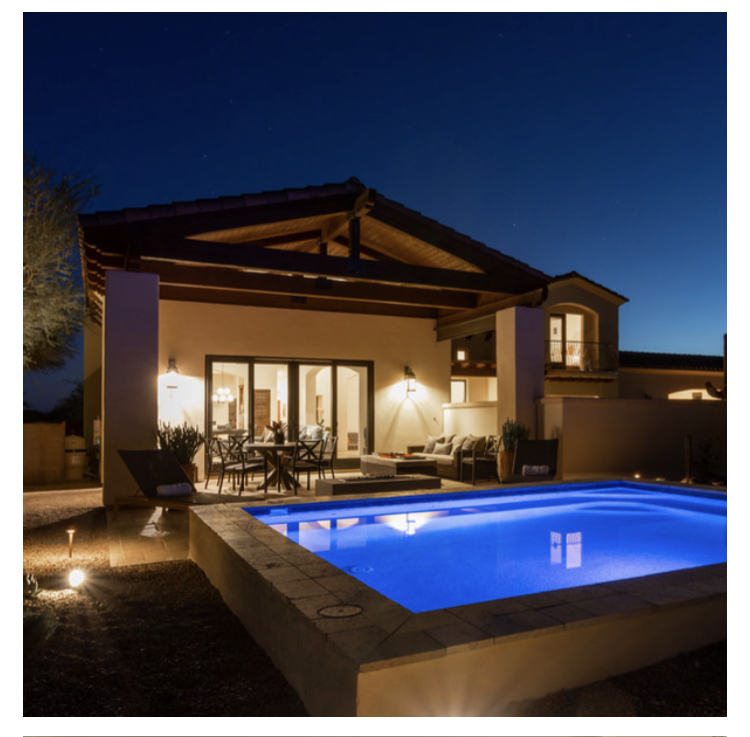 Pace Ranch, set on the far eastside of Tucson, in a luxurious area in a ranch-type facility can easily accommodate 12 people, having six bedrooms and 12 beds. (See photos)
There's a gym and a number of "recovery-based tools" to help with long days out on the bike: A sauna, pool,  and more.
The group plans to have an El Tour camp, but those dates have yet to be firmed up given the current restrictions. It will allow for campers could ride portions of the course.
"It's an introduction to Tucson and the course," he said.
Of course, cyclists don't have to stay at Pace Ranch but instead stay elsewhere and still participate in the camps.
"We can morph to their needs," he said. "We can help with guides."
For more information on Pace Ranch visit: Paceranch.team
And for more on El Tour visit: eltourdetucson.org