Rio Nuevo's Marquez: El Tour is a 'community-defining event … fabric of Tucson'
Rio Nuevo is all about Tucson and all about the succuss of Tucson's Downtown. If Tucson's downtown wins, Tucson wins.
They know the community. It's why Rio Nuevo is a big part of Tucson's iconic events like El Tour de Tucson.
"It's a community-defining event," said Edmund Marquez, an executive board member of Rio Nuevo. "It's part of the fabric of Tucson."
Well, Rio Nuevo is back sponsoring El Tour and will be sponsoring the 32-mile event, one of El Tour's favorite rides.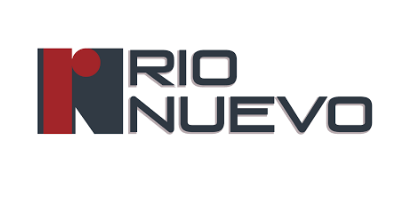 "We don't see it as an expense but an investment," Marquez said. "Every community needs to have high-quality activities, especially those with a family. Us sponsoring the 32 milers is perfect for getting the kids out and getting the family members out to ride. It's taking place obviously at a beautiful time of the season and a great time to show off our community. At the same time, we're having fun in our community which is cool."
More than 1,200 will be riding in the 32-mile event. They will be among the 7,500 cyclists projected for the Nov. 19 event. Many are coming from out of Tucson and out of state. Rio Nuevo loves to hear that.
"From the economic side, we see the El Tour as an economic juggernaut," Marquez said. "The number of people that it brings to our region during the winter months, especially people from colder regions is great. It's a perfect time for them to come taste our food as we're the city of gastronomy. It's a great time for them to hike our trails and to ride our amazing Chuck Huckelberry Loop. And to also see how cycle-friendly Tucson is. So, it's just a great time to show off everything that's Tucson."
Marquez is a native Tucsonan and a cyclist. He's seen El Tour evolve from hundreds of cyclists to what it is today. He's amazed by its transformation.
"It's gone through its ebbs and flows like any organization has," he said. "I'm very excited about TJ Juskiewicz (El Tour's executive director) and what he's done with it. He brings a higher expectation for what the event is and can become. I love that they're moving into the TCC (Tucson Convention Center) campus this year."
The downtown area should have more than 10,000 cyclists and onlookers enjoying the food, music and fun along with their cycling accomplishments.
Marquez said he's proud to see that El Tour has become "a high-quality event for everyone. TJ seems to be modernizing the event. You can even tell by the gear that's being offered. Everything is nicer. I absolutely respect and love everything that Richard DeBernardis (the event's founder) did to get this event going to keep it going and now I'm ecstatic about TJ and watching him and his board take this event to even more national prominence."
Of course, Marquez will be riding in it. He'll be in the inaugural Prologue but says he has plenty of cyclist friends who will be riding in all the rides.
"The truer statement may be of all the riders that I know, how many are not riding in it," he said. "The majority of them will be in it. Many of the racing cyclists will be in the 102-miler, but I have many buddies riding in the 62-miler and they are going to bring their wives along which they never do during the year, but it's a great time for couples to get out and bring their sons and daughters. Which is really cool."