What's your sign? DPR has you covered and motivated for El Tour's Ride
Need motivation to ride 102-, 63- and 32-mile events for El Tour de Tucson?
We have you covered? Well, DPR Construction does. And you'll be motivated in a fun way this year as signs will be placed throughout the course to get you pedaling and keep you pedaling all the way to the finish line.
"We thought we had enough creativity to make some pretty good statements," said Mark Zartarian, MEP manager for DPR Construction. "And have some fun with it."
This is DPR Construction's fourth year sponsoring El Tour. This year they are in charge of route signage. And they've knocked it out of the park with the signs.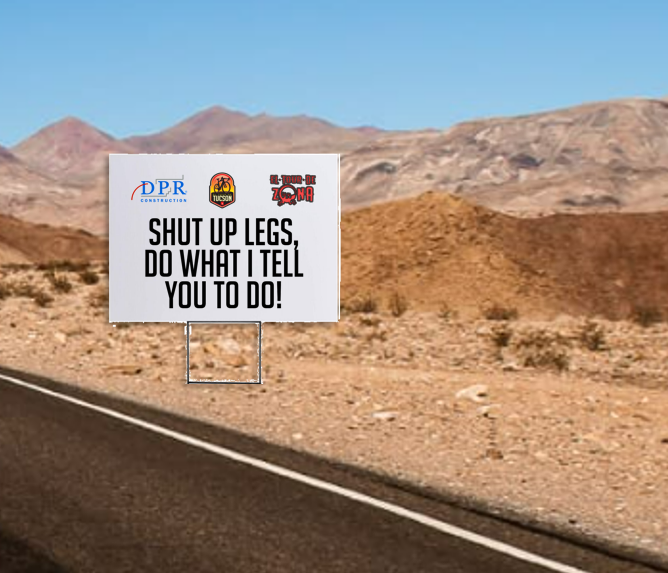 Here's a sampling:
"Zombies only eat the slowest riders"
"Look down, it's always flat AT bottom of climb"
"Suck it up, the hill doesn't start for another mile"
"The best paths are the ones you haven't ridden"
"Go for a bike ride they said. It'll be fun they said"
"The world is my canvas, and my bike is my brush"
The signs will be throughout the courses, inspiring cyclists to keep getting closer to the goal: the finish line.
Zartarian first became of aware of El Tour in 2011 when he came to visit family and saw the cyclists. A year later he was a participant in the event. He left Tucson and when he returned a few years later, El Tour was one of the things on his mind. He suggested to his employers to get involved and they've been part of it ever since.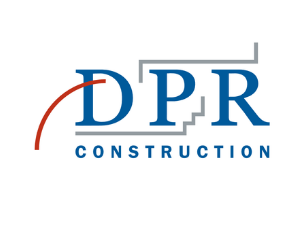 "We were driving in on I-10 and saw cyclists on the road," he said, referring to El Tour on a visit from Portland. "It just piqued my interest and then I did it the next year. I've done each distance once."He won't ride this year because of a shoulder injury but he'll be back next year.
"I had a good experience," he said. "I rode with some friends from California. Some people that worked with the company they came down from the Bay Area and rode with us. It was good. It was all uphill. It surprised me."