WebMo, Gears and Beers: A big part of 40th El Tour
Brian Lawson knows a few things about El Tour de Tucson, given he's ridden the event about 10 times in the last 25 years.
He knows the older routes and the new one, too. He's ridden the route when it went counter clockwise and now clockwise.
"It's such an iconic event for Tucson mostly because of the wide variety of participants," he said.

That's always been the case. Last year – and it's likely some of these stats will stay consistent – 62 percent of the riders were between the ages of 35 and 64, 65 percent of the cyclists had advanced college degrees, all 50 states were represented and 75 percent of the 7,500 cyclists came from Arizona.
It's a wide spectrum of information from those who ride in it. Lawson knows all about great information and how to distribute it, given he's with WebMo, the company that handles El Tour's website and handles some of it digital marketing management.
WebMo helped El Tour get the word out about its great ride which helped it garner the title of Best Road Cycling Event in the Country according to USA Today.
El Tour is proud of the title as is WebMo.
"That effort was a perfect example of how our social media team uses the most recent tactics to do what we call 'rapid response' social media management," Lawson said. "In addition to the ongoing, steady stream of posts and engagement on the social media platforms we manage for our clients, these short term "moments" can provide a significant amount of visibility."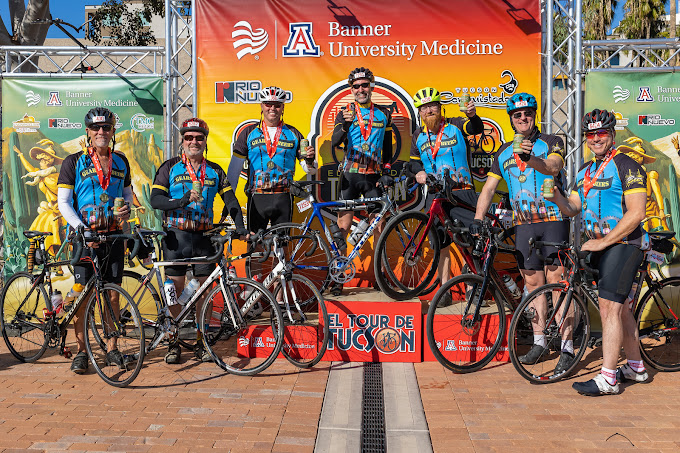 And it did.
WebMo is a team of about 30 digital marketing professionals, designers, social media managers and technical personnel that provides services for hundreds of local companies, organizations and nonprofits, Lawson said.
It's also active, given they will be part of El Tour on Nov. 18. They'll have a team of riders in the event.
They are "Gears and Beers."
"During Covid, my group of friends started riding a lot more often – some of us for the first time ever," Lawson said. "We would ride, and occasionally enjoy a beer as we would recover. The team's name, 'Gears and Beers' was a pretty obvious choice."