The Drawing Studio: 'Where art meets life' and so much more … even on a bike
For The Drawing Studio, it's all about opportunity. Just like El Tour de Tucson, they offer anyone – any age – a chance to shine.
To dream a dream and show a side of themselves – whether it's athletic or artistic.
As their slogan says: "where art meets life."
They have artists from one year old to 97 years old, almost 98. They will have six cyclists in the upcoming El Tour.
"It's for the joy of a personal art practice, to express oneself," said Anthony Avila, the development director. "But also, there's connection to learn from one another and learn how to see the world from somebody else's eyes in their drawings. It's a great community … that's really what we're doing. Yes, we draw and we paint, but we're building community and connecting to each other. Isolation is a big issue in our society, especially as we age."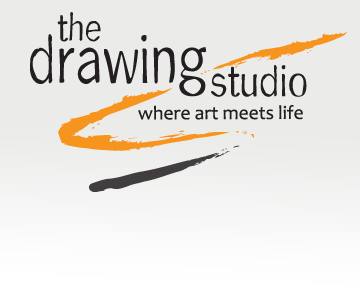 According to them, they are a 501(c)3 nonprofit in Tucson, Arizona, that brings art and the benefits of creating art to the entire community. They offer affordable fee-based and free classes and workshops (with generous scholarships available), host events and exhibits, and foster awareness of the positive effects of creativity on individuals and the entire community.
They are out and about showing what they are doing and have joined the group of more than 70 non-profit organizations of El Tour. It'll help get their name out. They also have a team of cyclists to go out and ride on Nov. 18.
It's the first year they'll ride in El Tour – that he knows about – where The Drawing Studio has come together to get a handful of cyclists. They hope to add more, to help fund raise for the organization.
They give scholarships to youth and adults "who want to have access to the arts."
Avila is one of those cyclists, but "not one who rides all the time."
But he'll be out there.
They'll ride the 32-mile event – and have fun.
"I'll be ready," he said, "especially now that it's cooling down. I'm excited to be riding. We want to (help create a bicycle-friendly community. We just worked with the city to install bike racks, at our place. A lot of people commute to work or class."
Avila added: "Our community is increasingly moving to become more sustainable, as we recognize that being in and inspiring by nature is a huge aspect of art. We started a garden and desert natural space just outside of our building on a quarter-acre lot, complete with water harvesting features. We also have installed bike racks and encourage biking to class and work – and now for the first time in 2023 we have a cycling team to ride in El Tour! The proceeds will go to our general fund to further arts access in Tucson."
For more information, visit: https://thedrawingstudiotds.org/