Top El Tour Finishers have found a nice home with Beads of Courage
If there has been one thing great with Beads of Courage with regards to El Tour – and there have been a few great things just through their mission – it has brought in some of the heavy hitters when it comes to cycling.
Some of the best in El Tour history, in fact. Guys like 2019 first-place finisher Rob Alvarez. Pro cyclist Travis McCabe and Eric Marcotte, a three-time winner of El Tour.
Impressive.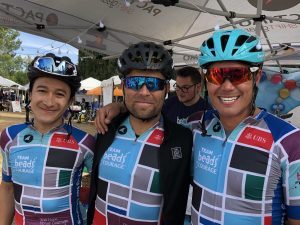 In fact, the 2020 El Tour de Tucson will be the 10th consecutive ride for Beads of Courage. And it's likely we will see the trio here again in a few months.
"Beads of Courage is fortunate to have an amazing team of cyclists riding for courage and raising funds to support our mission in El Tour de Tucson," said Becca Gladden, director of marketing and communications for Beads of Courage. "In 2019, our team was led by some elite champion cyclists, including Eric Marcotte, 2014 U.S. National Road Race Champion, who finished 2nd by just two-tenths of second; Team BOC member Travis McCabe, 2019 U.S. Pro Criterium Champion, who finished 4th; and past El Tour winner Rob Alvarez."
The cyclists ride with and for a purpose. And many times up front and center.
Eric Marcotte, who has ridden in El Tour more than six times, knows all about being in the front, given he's been a three-time winner. Come November, it'll be his second year riding for Beads of Courage. He loves the nonprofit; it's a reason why he rides for it.
"It's an incredible opportunity to hand those beads in and to have them given to someone you had in your heart while riding or competing," he said. "It makes it very special for everyone involved.
"I'm really happy that something like this exists – a lot of organizations have a different structure, which is also needed, but this one has a personal touch to it. And every time you look at, touch, feel those beads you think of what and who it's for. Also, I hope those who receive them can say the same."
They create memories. El Tour is the vehicle to help make that happen.
"As Arizona's largest cycling event, El Tour provides us with a highly visible way to raise awareness about our mission and a fun way to fundraise in our home town," said Gladden. "Our founder and executive director, Jean Gribbon, is a cyclist herself and rides with Team Beads of Courage every year."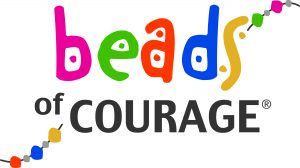 Every. Cyclist. Matters.
And El Tour loves them all.
They all help Beads of Courage raise awareness and money to help provide innovative, arts-in-medicine support care programs for children coping with serious illness, their families and the healthcare providers who care for them.
Every Beads of Courage® program integrates the use of beads, the earliest art form known to humans, as visible, tangible symbols of human experiences that need and deserve to be expressed. Every time a bead is given courage is honored, suffering is alleviated, resilience is strengthened, and the experience of human caring is affirmed.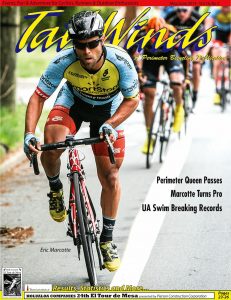 "We are honored to have families who have benefited from Beads of Courage programs riding for our team," Gladden said. "Funds raised by our El Tour team support our programs in Tucson, including the Beads of Courage Angel Charity Arts-in-Medicine Program, founded at Banner Diamond Children's Medical Center in 2017.
"We welcome anyone looking to join a team to be part of our #beadstrong community benefiting children coping with serious illness. Make your miles matter more when you RIDE FOR COURAGE with us."
To ride for a team that's loaded with top cyclists and is longtime El Tour nonprofit, visit: Beads of Courage
2019 Team Beads of Courage cyclists Colin Don, Eric Marcotte, Travis McCabe