Tucson Bikes for Change accepting applications for free bikes for under-served youth in Southern Arizona
TUCSON, Ariz. – Want your child to have a new bicycle just in time for great weather and El Tour de Tucson?
Tucson Bikes for Change is accepting applications for under-served youth ages 7-13. (the application is attached here and below)
El Tour de Tucson, Tucson Conquistadors, Tucson Electric Power, Canyon Ranch, Jim Click Automotive Group and Pace Ranch are partnering with faith-based organizations, churches, businesses and local government including, Pantano Church, Dept of Child Safety and local schools to supply a first bike to under-served, racially diverse youth ages 7-13.
Tucson Bikes for Change provides an opportunity for students to experience the increased physical, social and emotional health that comes from cycling. Riding a bike on Tucson's extensive Loop system builds the confidence, motivation and focus that helps to impact life-long learning and health.
The public is invited to apply for qualified youth ages 7-13.
"El Tour is honored to be part of a great initiative to help the youth of our community who need or want a bike. There is no better joy than to see a kid enjoying their first bike," said TJ Juskiewicz, El Tour's executive director. "The local community and sponsors have come together knowing the impact cycling has on today's youth. We want to see the kids ride on the Loop and in El Tour on Nov. 19, 2022."
More than 500 new bikes with helmets, locks and t-shirts will be distributed at local churches and schools by Serve Our City volunteers on Nov. 13, 2022 to youth who apply by Oct. 25, 2022. The deadline has been extended to that day.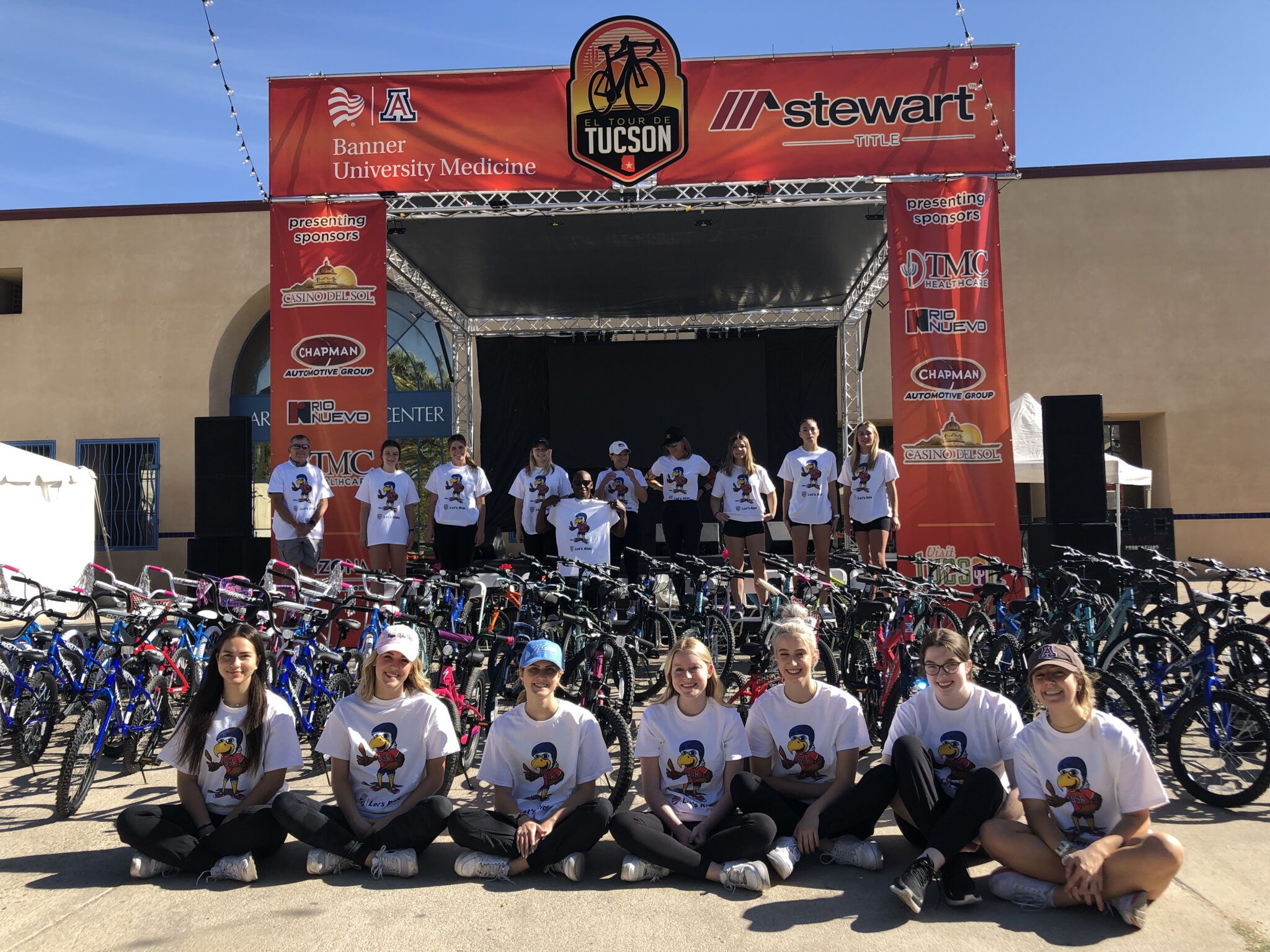 The young cyclists and their families will be directed to a distribution location nearest to their home to pick up their bike, helmet, lock and t-shirt. Each recipient will also be given a free registration into El Tour de Tucson Kid's Fun Ride on Nov. 19, 2022.
Last year at El Tour, USA Cycling and Perimeter Bicycling donated 50 bikes to local youth who did not have a bike. This year we are going to deliver 10 times that amount thanks to sponsors.
See attachment to apply for the bicycles. Remember deadline for entries is Oct. 25.
For more information contact Steve Rivera, El Tour media/PR, at 520-661-5302 or at Steve.Rivera95@gmail.com.