Water for People's Caruso looking forward to scenic El Tour
Mike Caruso can't wait to get to El Tour de Tucson and ride. And ride, and ride. He'll be participating in the event for the first time, riding for AZ Water benefiting Water for People.
"I'm looking forward to see more of the countryside," said Caruso. "I've heard the course is different this year and it's just gorgeous down there. So, I'm looking forward to that. I'm not planning on doing any sort of racing or anything like that. I'm going to take my time and enjoy the scenery."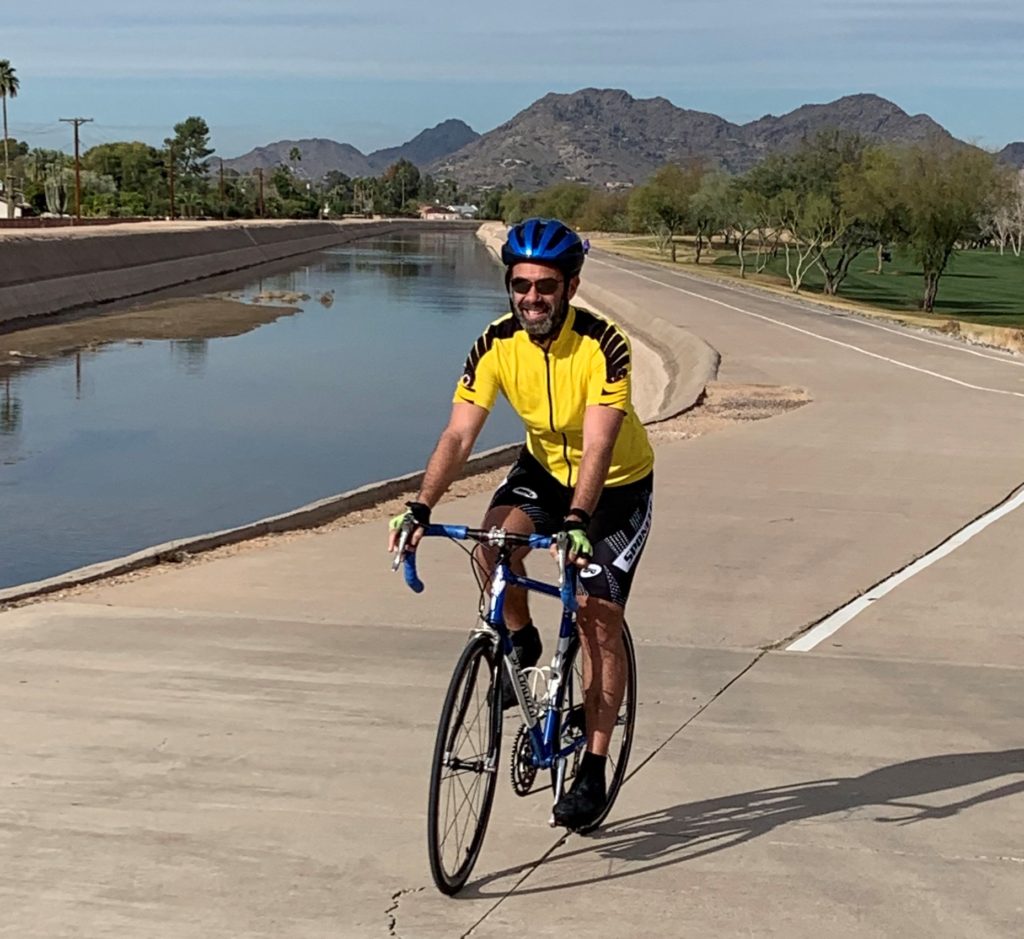 And, of course, help raise money for AZ Water benefiting Water for People, a longtime non-profit that has ridden in El Tour.
They are back at it helping with the global water crisis and rural parts of developing countries achieve greater access to drinkable and potable water and sanitation facilities.
Caruso, who works in the water division and is new to the board of directors of the association, is doing his part by joining the team of cyclists looking forward to El Tour.
He first took up cycling about 20 years, getting his first road bike back then. He's found a renewed passion recently because of the pandemic.
"I guess there is a silver lining if you can say that from the pandemic," he said, "I got back out there and started cycling again."
Now, you can see him on the streets of Scottsdale and Phoenix getting ready for his first century ride in El Tour.
"I wouldn't say I'm going out and doing long distances all the time," he said, "but that's my goal."
He'll be ramping up his rides to make sure he's prepared for the 100-miler. "We do some decent, long rides on the weekend," he said. "We ride on bike paths and some that take us along the airport and Salt River."
That will the plan until the group of cyclists from Water for People get together and ride the scenic route of El Tour.
For more information on riding for AZ Water benefiting Water for People visit: AZ Water Benefitting Water for People (pledgereg.com)