Welcome Lutheran Social Services of the Southwest to El Tour de Tucson
We continue to get some great non-profit partners as part of the El Tour team for the upcoming Banner – University Medicine 39th El Tour de Tucson. A new partnership comes from Lutheran Social Services of the Southwest.
They will be among the nearly 50 non-profit organizations riding to raise money for their cause.
We welcome them!
Lutheran Social Services of the Southwest is a 501(c)3 non-profit that depends on the generosity of individuals to create community for the most vulnerable and marginalized in the Arizona regions we serve. Your support has a tangible, positive impact on the lives of people in our community.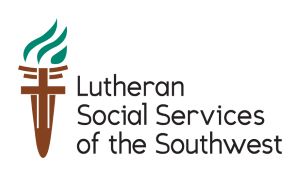 Their supporters have helped:
Refugees who arrive in Arizona begin their lives in furnished apartments.
Foster children who leave their homes with nothing can get started in a safe and loving home.
Older adults on a limited income have the personal hygiene and cleaning supplies they need to live happily and healthily.
Families visiting the food pantry or family resource center can get a bus pass or gas card to help get to a job interview or doctor's appointment.
To ride or register for Lutheran Social Serves of the Southwest visit https://www.pledgereg.com/lss-sw.