Wheels for Easterseals Honoring Ryan Heinfeld in 2020
Gary Heinfeld loved his son, Ryan, just as any father would love his son. The love back was mutual, of course.
It was never unwavering.
"I was extremely proud of Ryan," Gary said. "He worked extremely hard to achieve his goals."
In Ryan's life, he reached many. It's a reason why Wheels for Easterseals 2020 is dedicated to the memory of Ryan Heinfeld, who passed away suddenly last August at the age of 31.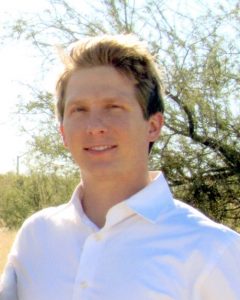 "They're extremely honored to have Ryan recognized for his achievements," Gary said.
As is Gary, who thinks of his son daily.
Gary was proud of his son on several levels, given he was a talented young man who enjoyed cross country running and was an avid skateboarder. He later became a successful realtor.
During Ryan's senior year at Catalina Foothills, he had a terrible accident while skateboarding, suffering a Traumatic Brain Injury (TBI).  Ryan was in a coma for eight days and missed nearly two months of school. Ryan's parents – Gary & Amy – were devastated. Suddenly, Ryan's life had changed – dealing with physical, cognitive, behavioral and emotional changes. It was unclear if Ryan would be able to successfully return to school.
Easterseals Blake Foundation (EBF) worked with the family to identify Ryan's individual needs and advocate with the high school to ensure those needs were adequately addressed in Ryan's Individualized Educational Plan (IEP).  Having this support set Ryan on a course for success.
He returned to finish school, eventually becoming the senior class secretary.
Ryan went on to graduate from the U of A and became a successful Realtor, earning his CCIM designation and served as Secretary of the Southern Arizona CCIM Chapter.
In helping give back for what Easterseals did, Gary has raised $90,000 since 2014 by riding in El Tour de Tucson. He helped raise $10,000 last year for Banner – University Medicine in 2019. Heinfeld has won El Tour's annual Treasure Chest, given to the cyclist who fundraises the most for that given year. Gary will ride for Easterseals again in 2020.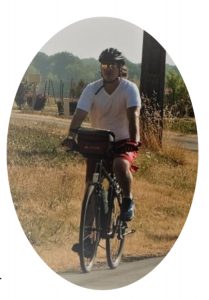 Ryan had long been Gary's inspiration.
"Ryan was a terrific guy," Gary said of his son. "He was a really considerate, thoughtful person and had many devoted friends because of this. Ryan's family and friends were very dear to him. He was an independent thinker and very concerned about the environment and about the world in general."
Life changed that August day when – most likely – Ryan suffered a fatal arrhythmia. They had returned from a vacation just a week before.
"We did a wonderful five-day bicycling tour in France," Gary said. "And Ryan was looking at riding in the November 2019 El Tour de Tucson."
His memory will live in in Gary's ride for Easterseals.
"We had a very strong bond as we worked together every day in commercial real estate and management," Gary said.
To join Easterseals' team for El Tour click Easterseals.
When you join the Wheels for Easterseals team and commit to raising $500, you are supporting young men like Ryan, who with your support are able to defy expectations. Easterseals Blake Foundation is dedicated to the vision of a southern Arizona community where all people live healthy, productive and independent lives. EBF serves more than 40,000 individuals and families annually, across 10 counties of Arizona.
Follow them on Facebook @BlakeFoundation Contact us at 520-327-1529 EXT. 7077 or email at amather@blake.easterseals.com  www.easterseals.com/blakefoundation