With help from Friends of Aphasia 'No challenge is too tough' for Perham
Daniel Perham is a cyclist who will be riding for Friends of Aphasia in El Tour de Tucson come November 20, 2021.
He's excited to do so, given what it has done for him and his family through the years. Join him on the ride.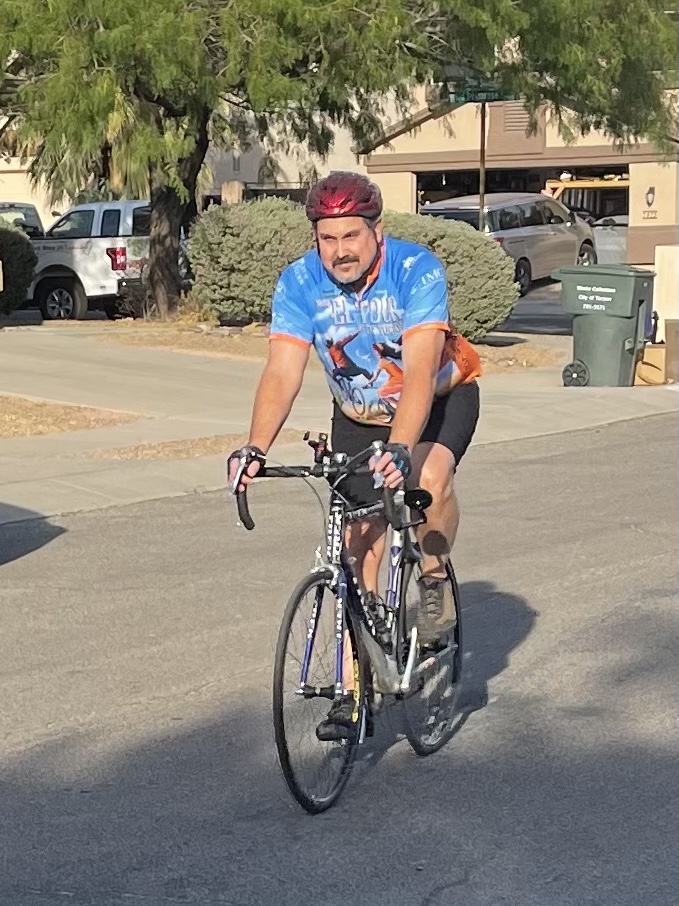 Here is his story:
On July 26, 2012, I had a stroke that seriously impaired my ability to speak. I was in Northwest Hospital for six days. It did not look promising for my recovery, and I was not prepared to retire in any way (I couldn't say the word 'stroke' for over a month!).
Fortunately, my wife found the Aphasia Center of Tucson. We visited it and discussed my issues with Fabi Hirsch Kruse and then we became members of the group there.
I say 'we' because the Aphasia Center helps the family members cope with aphasia. I went twice a week for 12 weeks. The classes were three hours each day plus the Aphasia Center was also open for several more hours to interact with the other members and instructors, or to work individually with the instructors. One of the assignments was to do a slideshow with notes and present it aloud with the rest of the members and instructors. It was tough to complete and present it but also very satisfying for all of the members.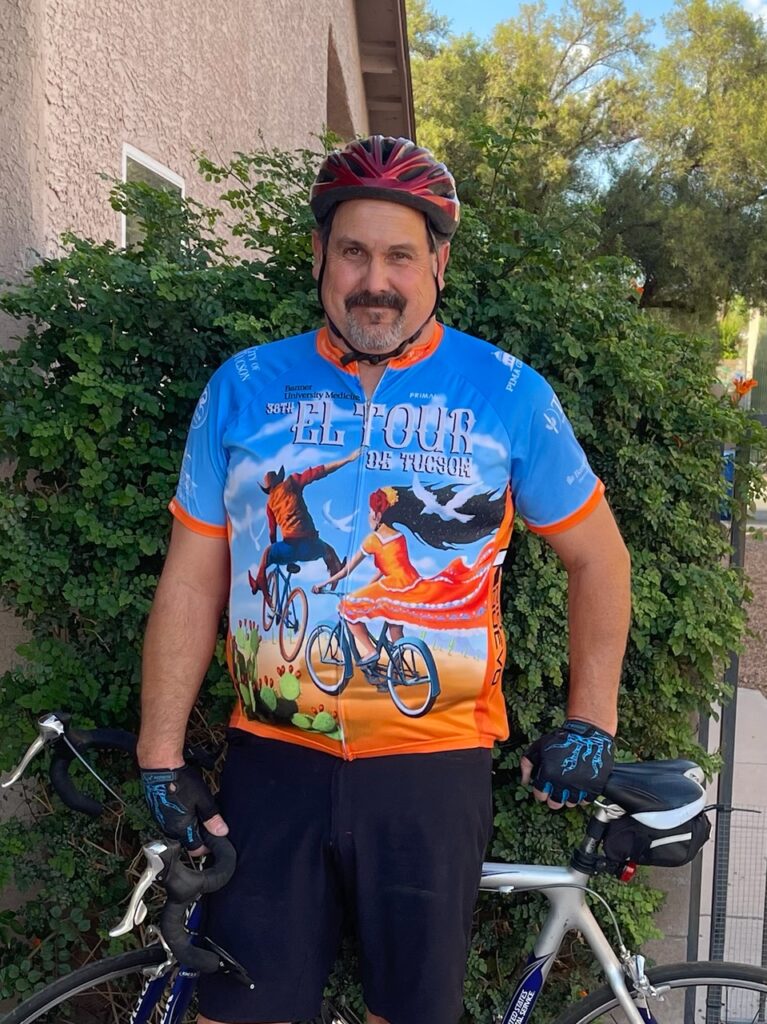 I had been riding a mountain bike for ten years at that time. I needed to exercise as this helps recovery of this type of injury. During this time, I bought a road bike and started riding on the street and 'The Loop' several times a week. I even rode to the class once.
I frequently ride my bike to work. I enjoy cycling a lot and still ride regularly. On January 17, 2013, I was able to return to work. Since then, I have successfully taken on two other Fleet operations in the company I work for.
In 2020 I registered to be in El Tour de Tucson. I chose the 57-mile route because it will be tough, but I should be able to complete it provided I train adequately. Well, as we all know, COVID-19 came along and in the end El Tour was pushed back all the way to November 20, 2021. I will be there and be ready for the challenge.

I feel that a large part of me being able to return to work successfully is due to my time at the Aphasia Center of Tucson which is funded by 'Friends of Aphasia'. It takes a lot of help and work to recover from this type of injury. To attempt to do this alone is impossible to succeed.
At the Aphasia Center you don't need to feel embarrassed when you struggle, you are all working together to excel as a team and as individuals. I selected the 'Friends of Aphasia' so El Tour de Tucson can support this non-profit agency because it helped me personally to continue my life and career and I encourage others to support it as well when registering for El Tour de Tucson. To register for Friends of Aphasia visit its website here.